Recent News and Posts
New documentary shows potential of worker cooperatives
SHIFT CHANGE - preview from Mark Dworkin on Vimeo . more... - 2012/08/26
Does European Left "meltdown" over immigration provide a lesson for U.S. Democrats ?
Left-leaning political parties are rapidly losing ground across Europe. Working class voters have left the Labour Party and other European liberal parties over their support of open immigration policies. Many Democratic elected officials in the United States, including President Obama, think it is g more... - 2011/12/11
Senator Bill Nelson calls for end of oil profit-gouging
The South Florida Business Journal reports: Sen. Bill Nelson, D-Fla., said Friday that oil speculators are using turmoil in Egypt and Libya as the latest excuse for "profit-gouging." Nelson has made oil speculation a target in the past. On Friday, he sent a letter his fellow senators, asking th more... - 2011/03/12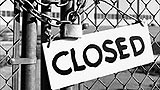 The Shaky Case for Free Trade
Ian Fletcher, an economist with the Coalition for a Prosperous America, refutes the arguments in favor of free trade: A crisis is a social problem that has started to hurt the middle class. Now that offshoring of white-collar work has started to sour people on free trade who were blasé about it as more... - 2011/03/12
The Phony "Deficit Hawk" War Against Middle Class
Dean Baker warns of the phony "deficit hawk" war against the middle class safety net at The Guardian: The people insisting on cuts to social security and Medicare have revved themselves up and are now in high gear. They see their final victory on the horizon, with the possibility of a bipartisan de more... - 2011/02/27
Joshua Holland: Ayn Rand Railed Against Government Benefits, But Grabbed Social Security and Medicare

Joshua Holland writes at AlterNet and the United Steel Workers blog: Ayn Rand was not only a schlock novelist, she was also the progenitor of a sweeping "moral philosophy" that justifies the privilege of the wealthy and demonizes not only the slothful, undeserving poor but the lackluster middle more... - 2011/01/30

>
Burbank City Employees Association, AFSCME Local 3143 Preview — Go


Burbank City Employees Association began 1939, incorporated 1940. BCEA reps are elected from all departments in the City. The beginning of collecting discussing and resolving problems in the work place were started. BCEA is one of five bargaining unions in Burbank. We are the largest, incorporating more than 750 employees we bargain for and/or represent each day.
Radical Politics Online Preview — Go


Radical Politics Online is a site dedicated to the cause of socialism and other radical forms of thought. We remain to be part of a school of thought committed to the replacement of corporate regimes by the institution of economic democracy on an international scale. A democratically planned, socialist economy is the sanest and most rational course towards true equality.
---
See more member sites on this page!
---